International road freight transport
Road forwarding of containerized groupage cargo and general cargo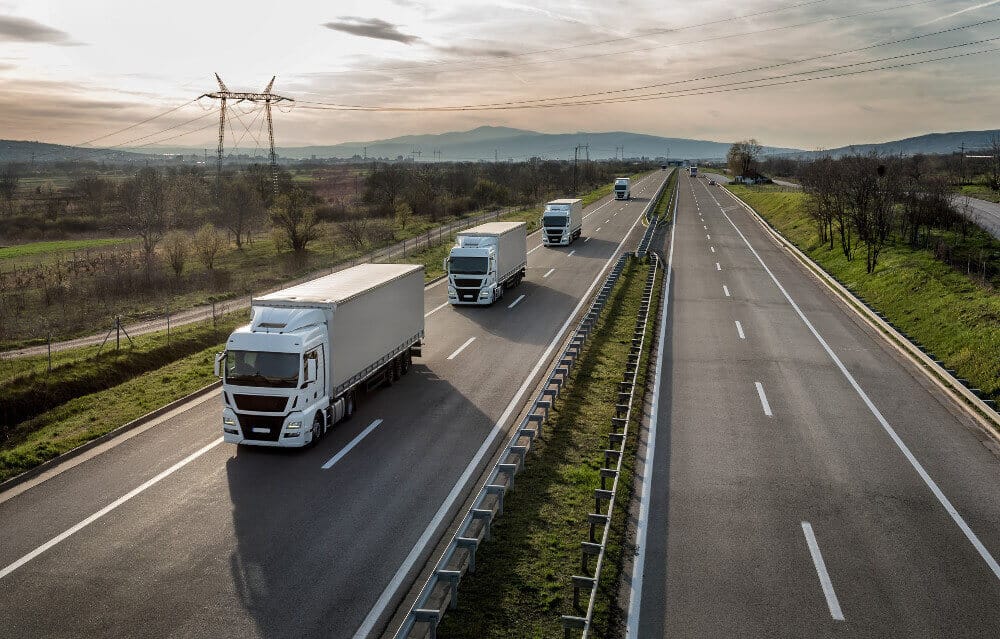 We provide professional organization of international road transport of container, groupage, bulk and oversized cargoes within the country and Europe.
Road transport of goods could be a versatile option as the only form of forwarding. Road providing transportation frequently is a part of multimodal transport, which is often complementary to sea, air or rail transport. Particularly with door-to-door deliveries, road freight transport is a key element in the implementation of the final freight forwarding stage.
As a professional road forwarding company, we attach great importance to the selection of competent and experienced carriers, who guarantee us a high level of transport services. Our trusted partners have a high quality fleet, which allows us to offer our customers the quality of transport services according to their expectations, regardless of whether it is international or domestic road transport.
Our fleet of carriers consists of several hundred vehicles adjusted to transport general, container, loose or oversized cargo by road. Competent approach of carefully selected partners and high quality of their fleet makes us a reliable provider of transport services.
We optimize transport costs and verify the insurance of carriers, paying attention to the safety of deliveries, which completes the range of services within a comprehensive road freight forwarding.
Deliveries always reach our customers on time!
Are you interested in our offer?